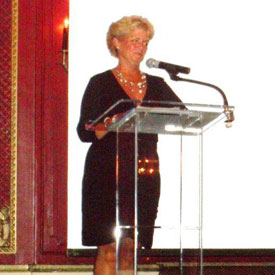 Speaking, Workshops, and Seminars
Most recently in my life, I have begun responding to the 'small voice' calling me to spread my wings and find ways to reach more people. Intimate individual and small group coaching is very impactful, for participants and for me. MasterMind groups reach small groups also in an intense and powerful way. My new outreach has been in the form of workshops and large group seminars. I am able to connect with more people and leave an imprint of the message Living the Empowered Life has to offer. I truly believe we are never finished growing, expanding, and becoming more. I am now working on the writing of a book which will be released this summer. That intends to touch more people over and over again.
One more thought…
Finally, although my personal work will never end, a part of my outreach is to also offer the opportunity I have been given…to be mentored by the very best, #1 leadership expert for the seventh consecutive year- Dr. John C. Maxwell. Please contact me for info as to how you too can become someone that changes lives and makes a difference in this world as a coach, leadership trainer, and speaker!!
I Don't Regret the Things I Have Done. I Just Regret the Things I Didn't do When I Had the Chance…
Contact me NOW and find out more about my speaking schedule or to learn how you too can become an agent of change!!! Let's not have these thoughts EVER in our life!