Equip Encourage Empower Leaders
Across ALL Generations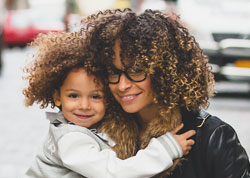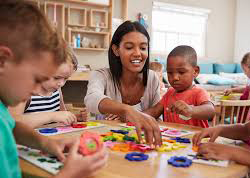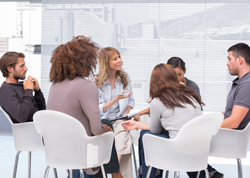 Living the Empowered Life
As a 25 year veteran Emotional Intelligence (EI) Expert and Social & Emotional Learning (SEL) Specialist, Helen Ober has worked with 1000's of parents and teachers. Her mission is to equip them with the skills that support a child's emotional health, encourage them to simply love  and let go of perfection, and to empower them to be the confident leaders children need.
"Leadership is influence, nothing more, nothing less." – John C. Maxwell
About Me
We all are leaders. Our influence spans our work place, our schools, our homes, and our relationships. My passion in life is to work with  educators, parents, corporate leaders,and individuals to equip, encourage, and empower them to have a powerful positive influence in all they do.
As a previous classroom educator, direct sales top leader, and currently a spouse, parent of 2 and grandparent of 3, all roads have led to my current role as a Certified Coach, Leadership trainer, and speaker.
Every day, my purpose of influencing others to become the best they can become and believe that…together we will make this world a better place one person, school, organization, and family at a time.
"Helen was knowledgeable and engaging in her Growth Mindset workshop presentation. I left so much more equipped to praise my students in a way that truly leads to success. I am excited to share my new knowledge with other faculty and the parents so we can consistently encourage the students toward living their potential."
Kate Clark
Gifted Teacher
Methacton School District
"As the top performer in the company, Helen was chosen on many occasions to be the success speaker at awards dinners and multiple Convention trainings. She not only was proficient at teaching the ways to succeed but also effective at motivating others to action."
Jane Leitch
President
Discovery Toys
"Helen helped me discover what my true passion was and how to live it. I would have not been able to do that on my own but am so grateful I worked with her as a coaching client for over a year. I am on the right track and loving my life that is now fill with meaning and significance…thanks to Helen's ability to totally listen and ask powerful questions that helped me find direction and clarity! While being one of her coaching clients, I also participated in 4 of her MasterMind groups. They elevated my awareness to levels I had never reached and left me very motivated and inspired."
Cherise Morello-Pons
Owner
Jade Organic Salon
"You let me know that during Covid 19 I was not alone. The resources were great and gave me lots of new ideas and tools to use as I re-open my daycare."
Ticey, Teacher
Lassin Early Learning Center
"We learned a lot about childrens' feelings and Helen showed our directors and teachers techniques and strategies to allow children to understand those feelings." 
Tara, Director
The Goddard School
"We got positive strategies to help our teachers guiding our young children within our classrooms."
Chelsey Bennett
Deputy for Early Childhood Education Services PA Child and Family Development Services
Don't Wait Any Longer. Start Forging Your Own Path Today!