Child Care Center Owners and Directors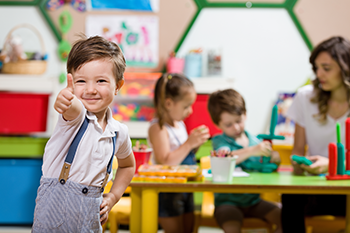 Becoming Better Together
Tackle Teacher Burnout and Increase Enrollment
You will discover how to create a leadership vision that equips you and your staff to know exactly how to address any problem within your Center resulting in greater teacher retention and less burnout.
Teachers and Staff will become knowledgeable in key training topics that focus on positive discipline, growth mindset, and raising Emotional Intelligence. This will result in children 'acting out' less and greater job fulfillment for teachers.
Will result in increase communication, connection, and support between school and home that leads to consistency for children, satisfied parents, and a waiting list for enrollment.
Let's talk! Schedule a free call with me!
Don't Wait Any Longer. Contact Me Today!